In Ohio, and throughout the United States, we have a Constitutional right to be free from unreasonable searches and seizures.  In Ohio OVI cases, that means an officer can only arrest a suspect if the officer has probable cause to believe the suspect operated a vehicle under the influence of alcohol and/or drugs.  In the recent case of State v. Bracken, the Court of Appeals concluded the arrest was not justified.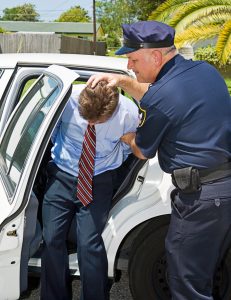 The Officer Reportedly Observed Signs Of Intoxication
In the early morning hours, a police officer stopped Cody Bracken for driving 61 mph in a 45 mph zone.  The officer noticed a moderate odor of alcohol coming from Cody's vehicle.  The officer also noticed Cody's eyes were bloodshot and glassy, and his face was flushed.  The officer asked Cody about drinking alcohol, and Cody said he drank two beers.
Based on the officer's observations, he administered field sobriety tests.  On the Horizontal Gaze Nystagmus (HGN) test, the officer reportedly observed six clues out of six possible clues.  On the Walk And Turn (WAT) test, the officer allegedly observed five out of eight possible clues.  On the One Leg Stand (OLS) test, the officer purportedly observed three of four possible clues.  On the partial alphabet test, Cody skipped a letter.  The officer arrested Cody and charged him with OVI 'impaired' in the Franklin County Municipal Court.