Brynn Campbell was involved in a head on-crash which killed the 83-year-old woman driving the other car. Campbell was taken to the hospital, and hospital staff performed a urine test. Although Campbell showed no obvious signs of impairment, a police officer went to the hospital and asked the nurse for the urine test results. The results showed Campbell's alcohol level was well over the limit, according to the Global News. The officer then obtained a search warrant to obtain Campbell's urine samples and have them tested. Campbell was charged with vehicular homicide. She was acquitted by the trial court, and the prosecution appealed.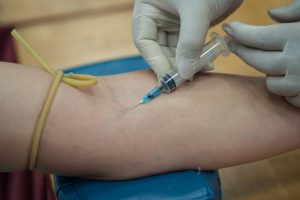 The issue for the appeal was whether the defendant's rights were violated if the urine test results were introduced as evidence at the trial. The Court of Appeal ruled this was a breach of Campbell's constitutional rights. The Court commented that the police conduct was serious and stated, "The police intentionally obtained information from hospital staff in breach of medical confidentiality and relied on that information to obtain a warrant that otherwise could not have been issued." The Court of Appeal upheld Campbell's acquittal.
What Would Ohio Do?
In Ohio, we have a pair of laws which address the issue of law enforcement officers obtaining alcohol/drug test results from health care providers. Ohio Revised Code section 2317.022 states an officer who wishes to obtain such records can make a written request to the health care facility. Ohio Revised Code section 2317.02 states that, if an officer makes such a request, the health care facility shall supply to requested records. That statute has an exception for situations in which providing the records is specifically prohibited by any Ohio or federal law.