Last week, the United States Supreme Court released a decision in a trio of cases involving DUI refusal laws.  A previous article in this blog gives a preview of the cases.  To decide the outcomes of those cases, the court analyzes whether search warrants are required before law enforcement officers can administer breath tests and blood tests.  Based on that analysis, the Court decides whether states can make it illegal to refuse chemical tests in DUI cases.  The Court's decision will impact Ohio DUI/OVI cases.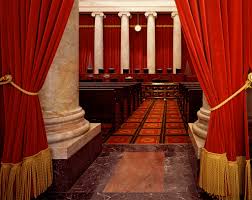 After considering 13 cases involving criminal refusal laws, the Court chose these three cases:  Beylund v. Levi, Bernard v. Minnesota, and Birchfield v. North Dakota.  These three cases were apparently chosen because they have three varying scenarios.  Beylund claimed his consent to a blood test was coerced because he was told he would be punished for refusing the test.  Bernard challenged his conviction for refusing a breath test.  Birchfield argued his conviction for refusing a blood test was unconstitutional.  The Court issued one opinion for all three cases under the caption of Birchfield v. North Dakota.
The Birchfield opinion analyzes the Fourth Amendment issues.  The Court confirms that both breath tests and blood tests are 'searches' within the meaning of the Fourth Amendment.  Fourth Amendment law presumes a warrantless search is unreasonable.  Accordingly, for a law enforcement officer to administer a blood test or a breath test, there must be a search warrant or a recognized exception to the search warrant requirement.