As discussed previously in this space, we have been eagerly awaiting the Supreme Court's decision in Mitchell v. Wisconsin. The Court set out to determine whether Wisconsin's Implied Consent statute requires police to obtain a search warrant before getting a blood sample from an unconscious DUI suspect. The state of Wisconsin argued that Mitchell, through the state's Implied Consent statute, had already consented to the blood draw, thereby removing the requirement for a warrant. Alternatively, they argued this should simply be viewed as an exercise of the State's power to imposes conditions on a person's privilege to operate a vehicle on Wisconsin's roads.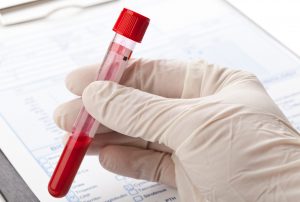 In a 5-4 plurality decision, the Supreme Court disregarded both of these arguments and held the warrantless blood draw from an unconscious DUI suspect typically falls within the 'exigent circumstances' exception to the Fourth Amendment's warrant requirement, so a search warrant is typically not required.
The Court's Plurality Decision
Justice Alito wrote the opinion for himself, Chief Justice Roberts, Justice Breyer and Justice Kavanaugh. The opinion first acknowledges that the Court held in the past the dissipation of alcohol in blood does not, in and of itself, trigger the exigent circumstances exception, so a search warrant is typically necessary for a blood test. However, the opinion then states the presence of other factors could put additional time constraints on the police. Based on this logic, Justice Alito created a new two-prong test to determine if a blood draw from a DUI suspect would fall within the exigency exception:
1) The alcohol in the suspect's blood is dissipating; and
2) Some other factors create pressing health, safety, or law enforcement needs that take priority over a search warrant application.
The court also determined that, if a defendant shows their blood would not have been drawn but for the police collecting BAC evidence, the exigent circumstances exception would no longer apply, so a search warrant would be required. Because Mitchell was never able to make such a showing, the Court remanded the case back to Wisconsin state court to apply this new two-part test.