You may be more of a target than you think. When you think about people arrested for drunk driving, do you picture a car driving erratically all over the road? That's a common misconception. Most stops resulting in DUI/OVI charges are for minor offenses: failing to signal, driving a little over the speed limit, crossing a lane line one time. Some are even for non-moving violations: burned-out headlight, no license plate light, expired registration. A case decided last week by the Ohio Supreme Court illustrates how a minor violation can lead to more serious charges.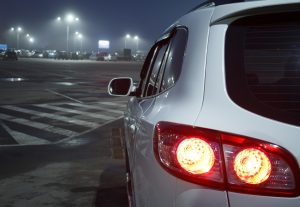 Is That Vehicle Black Or White?
The case is State v. Hawkins. Hawkins drove past a police officer, and the officer ran the vehicle's plate. It was registered to a white 2001 GMC SUV, but it was on a black 2001 GMC SUV. The officer stopped Hawkins and asked for identification. Hawkins did not have identification but provided his name, date of birth, and social security number. In the meantime, the officer verified the vehicle's identification number matched the number registered with the Ohio B.M.V.
The officer learned there was an active arrest warrant for Hawkins and informed Hawkins of this. Hawkins sped away, crashed the vehicle, and fled on foot. The officer apprehended Hawkins and charged him with Failing to Comply with the Order or Signal of a Police Officer. Hawkins was found guilty of the charge and appealed his conviction to the 12th District Court of Appeals. The 12th District affirmed the conviction, and Hawkins appealed to the Ohio Supreme Court.