The last entry in this blog discussed the movement to decrease distracted driving in the United States.  Using cell phones while driving appears to be increasingly problematic.  In response, states are criminalizing the behavior, and groups like the Partnership For Distraction-Free Driving and the Distracted Driving Project are mounting campaigns which encourage drivers to not multi-task while driving.  Another idea to combat distracted driving is use of the 'Textalyzer'.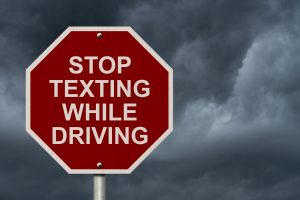 What Is A Textalyzer?
The Textalyzer is computer program developed by Cellebrite.  Cellebrite sells software which enables investigators to unlock digital evidence from cell phones and other devices.  The Textalyzer is a relatively lean application which analyzes cells phone and provides reports regarding how and when the phones were used.
The Textalyzer could be used in various traffic law enforcement scenarios.  For example, it may be used if an officer is dispatched to an accident scene, makes a traffic stop, or responds to a report of a reckless driver.  In any of those situations, the officer could obtain the cell phone(s) of the driver(s) involved.  The officer would then run a cable from the driver's phone to the officer's laptop.  The Textalyzer program on the officer's laptop would then examine the cell phone on-the-spot and report the findings to the officer.