Suppose you are driving around Columbus on I-270 and an officer pulls you over for speeding. The officer gets out of his cruiser and walks up to your car. When the officer reaches your window, you see on his uniform he is from the Cincinnati Police Department. 'That's odd', you think, 'why is an officer from Cincinnati making a traffic stop in Columbus?' Good question. A better question is this: does that traffic stop violate your Constitutional rights?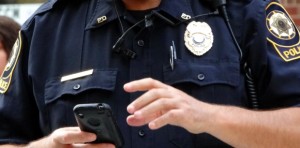 An officer from the Cincinnati Police Department does not have statutory authority to make a traffic stop for a minor misdemeanor in Columbus. According to Ohio statutory law, an officer only has such authority within the geographic boundaries of the political subdivision employing the officer. Therefore, the Cincinnati officer's stop for a minor traffic offense in Columbus violates Ohio law. The question still remains whether the officer's violation of the law is also a violation of the driver's Constitutional rights.
The answer is 'yes', according to the Ohio Supreme Court. In a decision released a few days ago, the Court held a traffic stop for a minor misdemeanor offense made without statutory authority to do so violates Article I, Section 14 of the Ohio Constitution. While the stop may not violate the United States Constitution, it violates the Ohio Constitution.