Defense attorneys and forensic experts have claimed for years breath-testing machines are unreliable. Those claims tend to fall on deaf ears due to the inherent bias of the source: defense attorneys are advocates for clients accused of crimes based on the results of the machines. Recently, however, more objective sources investigated the reliability of alcohol breath testers and concluded they are often unreliable.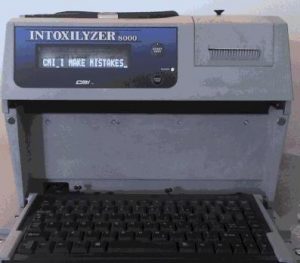 The Investigative Report
The objective sources are Stacy Cowley and Jessica Silver Greenberg. They are newspaper reporters who investigated breath-testing for an article in the New York Times. They interviewed more than 100 people for the investigation, including scientists, police officers, lawyers and executives. They also reviewed tens of thousands of pages of documents, such as court records, corporate filings and contracts.
The investigation revealed some interesting facts. For example, in the past 12 months, more than 30,000 breath tests were thrown out. The investigation cited many defects with breath testing, including programming mistakes in software, improper calibration, and human error. What I found especially interesting was the investigation uncovered problems with portable breath-testers, evidential breath-testing devices, and one particular device which has created controversy in Ohio.