During a recent OVI jury trial, the judge and I disagreed about the function of standardized field sobriety tests (SFSTs). During a sidebar, I argued the tests do not measure driving impairment; they predict blood alcohol concentration (BAC). The judge's opinion was SFSTs measure impairment of driving ability. The judge's opinion prevailed, despite being wrong, because the judge's opinion always prevails in the judge's courtroom (unless and until an appellate court says otherwise). This particular judge is intelligent, well-intentioned, and better educated on DUI/OVI issues than most judges and lawyers. If this judge misunderstands the purpose of SFSTs, it's a topic worth addressing.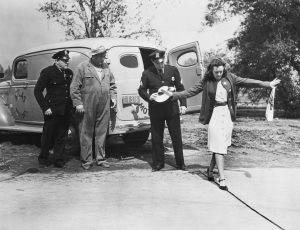 A Very Brief History Of Standardized Field Sobriety Testing
Before the introduction of SFSTs, law enforcement officers used a variety of non-standardized tests to help them decide whether to arrest a person for drunk driving. Beginning in 1975, the National Highway Traffic Safety Administration (NHTSA), sponsored research which resulted in the development of standardized field sobriety tests. That research also led to the NHTSA manual: "DWI Detection And Standardized Field Sobriety Testing".
Subsequent to the original publication of the manual, NHTSA conducted multiple validation studies. Those studies have evaluated the SFSTs in various environments and have examined multiple factors affecting the tests. The reports from the studies are clear: what's being evaluated is the effectiveness of the SFSTs to predict BAC, not driving impairment.