The United States Supreme Court recently heard oral arguments in the case of Mitchell v. Wisconsin. As this blog discussed previously, this the third case in a series of cases dealing with whether the police can take a DUI/OVI suspect's blood without a search warrant. The questions and statements from the bench during the oral argument may telegraph how each justice views the issue. However, in our experience, it is difficult to predict the outcome of a case based on the oral arguments.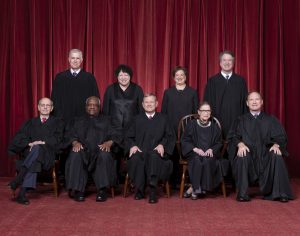 The Trilogy of Cases Involving Warrantless Blood Draws
In Missouri v. McNeely, the Court concluded the dissipation of alcohol in blood does not necessarily create an exigent circumstance, meaning a warrant is generally required to obtain a blood sample from a DUI/OVI suspect. They followed that decision with Birchfield v. North Dakota, concluding a warrantless breath test can be administered as a 'search incident to arrest', but a blood test still generally requires a warrant.
That brings us to the third piece of the puzzle, Mitchell v. Wisconsin. In that case, the defendant passed out before the police were able to administer a breath test. Relying on Wisconsin's Implied Consent statute, the police took the defendant to the hospital and had his blood drawn without a warrant. Mitchell was convicted of the DUI charge; and appealed his conviction on the ground the blood draw was an unconstitutional violation of his 4th Amendment right against unreasonable searches and seizures.