The Miranda warnings are well-known:  "you have the right to remain silent…."  What is not so well-known is when the Miranda warnings are required.  According to Miranda v. Arizona, the warnings must be given when a suspect is questioned while 'in custody'.  If a suspect is in custody and the warnings are not given, statements made by the suspect cannot be used in the suspect's trial.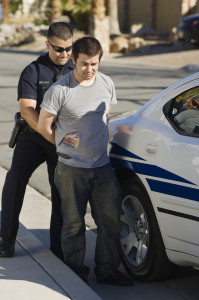 In an OVI case, a suspect may tell an officer, "I had 13 beers, and I know I shouldn't be driving".  If the suspect was in custody at the time of making that statement, the statement is never heard by the jury if the Miranda warnings are not given.  For Ohio OVI cases, the question often is this:  when is a person 'in custody' for purposes of Miranda?
This question was first addressed by the United States Supreme Court in Berkemer v. McCarty.  In Berkemer, the defendant was stopped for a traffic violation and investigated for DUI.  During the investigation, but before the arrest, the defendant made incriminating statements.  The court held Miranda warnings are required for misdemeanor offenses if a suspect is questioned in custody.  The court concluded a person is not in custody during a routine traffic stop, but treatment by the officer after the stop may render a person in custody.