When authorities found Donna Wardell in her Chevrolet Impala, the car was upside-down, held in the air by part of the utility pole she just hit (see the story at app.com).  Medics pulled her out of the car through the windshield and rushed her to the hospital.  The medical team determined the crash was the result of a seizure caused by a brain tumor.  Wardell did not know about the tumor:  she learned of it in the hospital.  She later learned something else:  she was being charged with DWI because, when the medics removed Wardell from her car, they observed the odor of alcohol.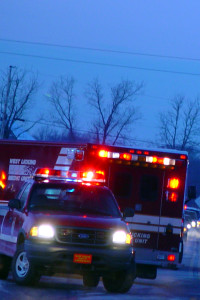 The odor of alcohol.  Based on that evidence alone, a police officer charged Wardell with DWI (called OVI in Ohio).  It was the only evidence suggesting Wardell might be under the influence of alcohol.  Upon closer examination, however, the odor of alcohol really is not evidence she was under the influence.  At most, it's evidence she consumed alcohol.  There is no way to tell from the odor how much alcohol she consumed and whether that alcohol was affecting her ability to drive.
Her ability to drive was not affected by alcohol, as there was essentially no alcohol in her blood.  A toxicology report showed her blood alcohol concentration was .001.  At that level, the alcohol did not cause the crash.  Another hospital record concluded the crash was the result of a medical accident:  a seizure caused by the tumor.