The reasonable person. Courts make many decisions using the test of what 'a reasonable person' would do/think/feel under certain circumstances. Older cases used the 'reasonable man' standard, but newer cased have modernized the test with gender neutrality. In the recent case of Cleveland v. Oles, the Ohio Supreme Court concluded a reasonable person stopped by a police officer and placed in a cruiser would not necessarily believe he or she is 'in custody', so Miranda warnings are not required.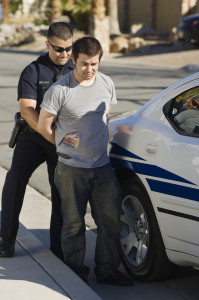 To properly understand the Oles decision, one must first understand the Miranda warnings. Everyone seems to be familiar with the warnings from movies and television (iTunes and Netflix for those born after 1999). Few people, however, seem to understand their origin, development and interpretation.
The United States Constitution and the Ohio Constitution both protect our right against self-incrimination. The the Fifth and Fourteenth Amendments to the United States Constitution and Article I, Section 10 of the Ohio Constitution contain essentially the same language: 'no person 'shall be compelled in any criminal case to be a witness against himself'.