I'm afraid of heights. I passed on the opportunity to go on the 450′ observation wheel, and I steered clear of the zip line starting at the 50th floor of the hotel. For me, just getting to the 50th floor was challenging because it required riding up an external glass elevator. While others took in the sights of the city on the way up, I faced the door and repeatedly read the maximum capacity of the elevator (30 people and 4,500 pounds). The ride was worth it: I enjoyed a great meal and an amazing view from the Voodoo Lounge. What a great way to wrap-up my annual trek to Las Vegas for the seminar presented by the National College for DUI Defense (NCDD)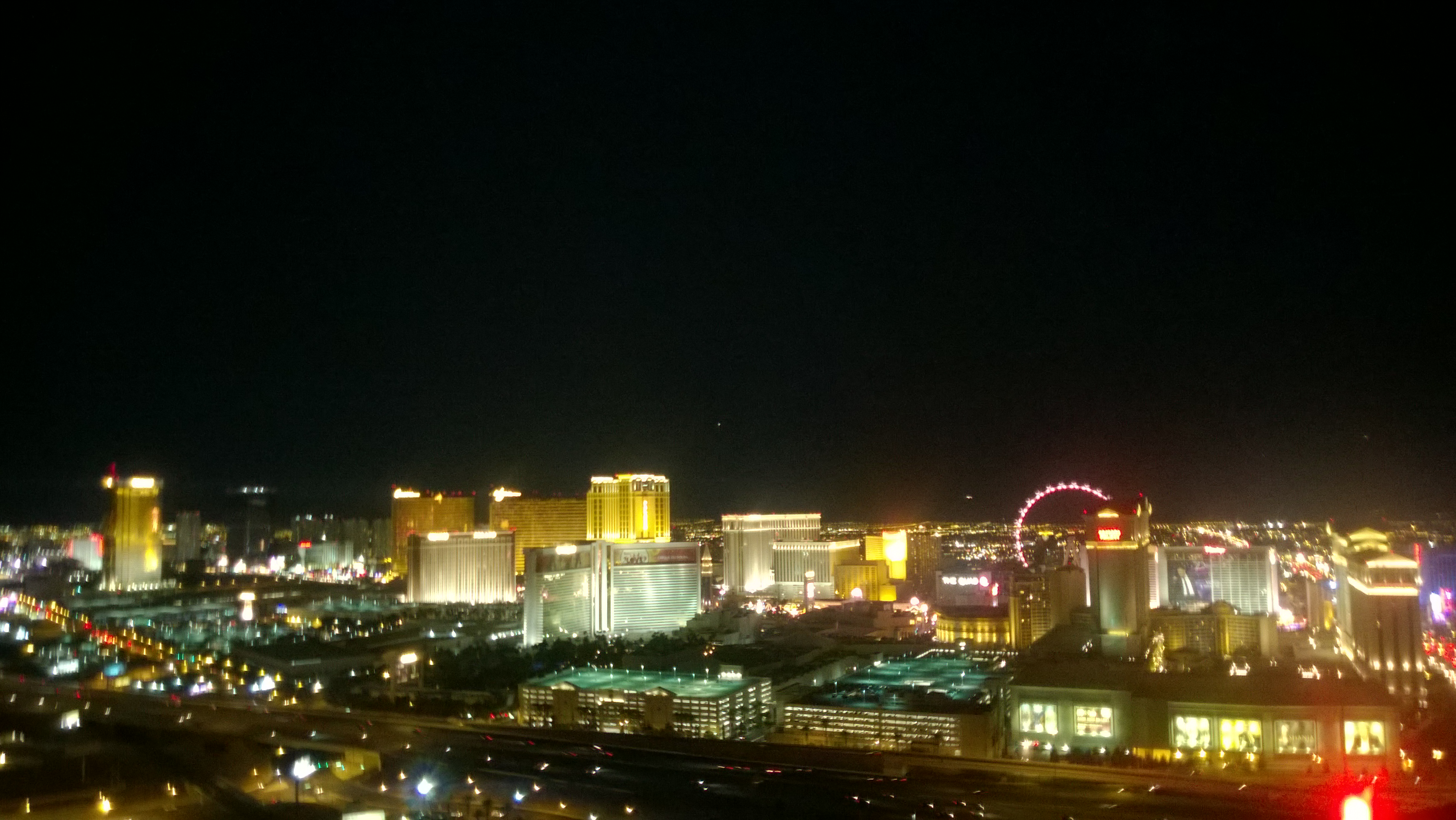 The yearly seminar, "DWI Means Defend With Ingenuity", always recharges my batteries. Although I truly enjoy my practice, and there is no work I would rather do, everyone needs an occasional break from the routine. The Vegas trip is an opportunity to 'sharpen the saw'.
It's also an opportunity to learn from some of the best DUI lawyers in the country. I teach other Ohio lawyers about DUI/OVI defense, and I always learn something from the other speakers at the statewide seminars. I've heard it said, however, if you really want to be one of the best in your area, you need a benchmark of world-class colleagues. The speakers at the NCDD seminars are world-class.