Steven Anderson was drunk when he passed out on a rural highway. He was wearing dark clothing and went to sleep on the dark road around 1:00 am. There were no street lights in the area, and he was lying where there is a bend in the road. Darryl Saunders was drunk when he came driving around that bend. When he finally saw Anderson lying in the road, Saunders swerved to avoid him, but it was too late. He ran over Anderson, and Anderson died. Saunders' blood alcohol concentration was tested at .150. Is Saunders criminally responsible for killing Anderson?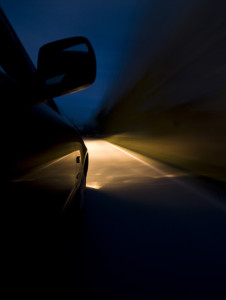 No, according to the judge who heard this case in Manitoba, Canada. The prosecutor argued Saunders could have avoided the collision if he were sober, so his intoxication was a significant cause of Anderson's death. In addition, the prosecutor claimed, police testified it was not uncommon for intoxicated people to pass out on the street, so Saunders should have been on guard for drunks sleeping on the road.
The judge disagreed. He said, "On the contrary, one can easily imagine a scenario where just such an accident may occur in these circumstances without any impairment of the driver." The Judge went on to say, "Ultimately, while I believe Mr Saunders' impairment…likely or probably was a contributing cause to the accident, I cannot conclude beyond a reasonable doubt that it in fact was a contributing cause, let alone a significant cause." The judge found Saunders not guilty of causing Anderson's death but convicted Saunders of drunk driving. A report of the case is on the website for the Winnipeg Sun.