Jamie was driving down the highway with her boyfriend when a police officer stopped Jamie for speeding. It turned out Jamie did not have a driver license, and there was an active warrant for her arrest. The officer put Jamie in the back of his cruiser and placed her under arrest.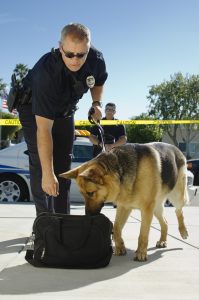 Jamie's purse was still in the car with her boyfriend, and her boyfriend owned the car. The officer decided to retrieve Jamie's purse from the car and search it. The officer found drugs and drug paraphernalia in the purse, and Jamie was charged with crimes for possessing those items. In this case, State v. Banks-Harvey, the Ohio Supreme Court had to decide whether the officer's search of Jamie's purse violated Jamie's right against unreasonable searches and seizures.
Both the federal Constitution and the Ohio Constitution protect us from unreasonable searches and seizures. A search conducted without a search warrant, like this one, is presumed to be unreasonable, unless it fits within a recognized exception to the search warrant requirement. In this case, the prosecution argued the search was justified as an inventory search.