There are few instances when the government can take our property without first holding a hearing.  An Ohio Administrative License Suspension (A.L.S.) is one of those instances.  If a driver refuses a chemical test or tests 'over the limit', an officer takes the driver's license on-the-spot.  Accordingly, to protect drivers' rights to due process of law, Ohio has rules which must be followed for an A.L.S to be imposed.  A recent A.L.S. case in an Ohio Court of Appeals demonstrates what happens when the rules are not followed.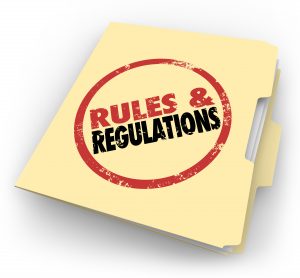 There Are Rules For Imposing License Suspensions
The case is Toledo v. Ferguson.  Ferguson was stopped and given field sobriety tests.  The police officer charged Ferguson with OVI and imposed an A.L.S.  For the A.L.S., the officer completed a BMV 2255 report and sent a copy to the court.  However, the report was sent to the court six days after the arrest, and Ohio Revised Code section 4511.192(E) requires that the report be sent "as soon as possible, but not later than 48 hours after the arrest."  Ferguson's lawyer filed an appeal of the A.L.S. on the ground the BMV 2255 report was not timely filed.  The trial court refused to terminate the A.L.S., so Ferguson appealed to the Sixth District Court of Appeals.
Government Claims There Is No Remedy For Violating Rules
The prosecution argued the officer's violation of the 48-hour requirement is not a ground for terminating the A.L.S.  Ohio Revised Code section 4511.197 establishes the parameters for A.L.S. appeals.  That section establishes four bases for appealing the A.L.S.  In Ferguson, the prosecution argued that, because the 48-hour rule is not one of those four bases, violation of the 48-hour rule cannot result in termination of the A.L.S.  The trial court agreed with the prosecution.