If an officer's testimony about a traffic stop is not corroborated by the officer's cruiser video, how do judges rule on the justification for a traffic stop? Once a judge makes a ruling, under what circumstances might that ruling be overturned by an appellate court?  A recent case decided by the Tenth District Court of Appeals in Columbus, Ohio illustrates the discretion judges are given regarding evidentiary issues in OVI motion hearings.
The case of State v. Comer was decided in December of 2014. In Comer, the defendant was charged with OVI and filed a motion to suppress evidence. The motion claimed all evidence obtained after the stop of the defendant's vehicle should be suppressed because the traffic stop was unconstitutional. At the motion hearing, the officer testified she observed the defendant's vehicle "weaving and crossing the lines" and "almost hit the concrete divider".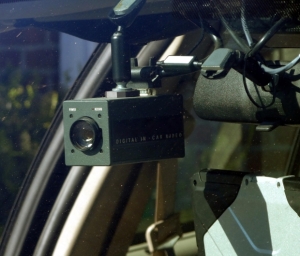 The video from the officer's cruiser did not clearly show the defendant's vehicle crossing the lane line. The defendant argued the video undermined the credibility of the officer, so the judge should find there was no marked lanes violation and therefore no justification for the stop. The prosecution argued the video was inconclusive regarding the marked lanes violation (due to the glare from streetlights and the distance between the cruiser and the defendant's vehicle), and the officer's testimony alone was sufficient evidence the defendant crossed the lane line.
The trial judge found, based on the officer's testimony, there was a marked lanes violation justifying the traffic stop. The defendant plead No Contest and appealed the trial court's decision to the Tenth District Court of Appeals.