I thought it was dead. In the jurisdictions where I handle OVI cases, I had not seen the Intoxilyzer 8000 used for years. To my surprise, I recently received discovery materials which showed my client's breath test was done on an I-8000. Given the challenges faced by this machine when it was first brought to life in Ohio, I thought the State may let it rest in peace.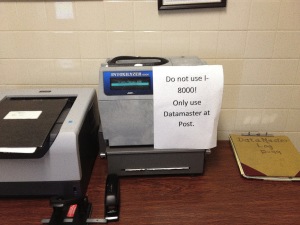 The Life And Death Of The Intoxilyzer 8000 In Ohio
In 2009, Ohio spent about $6.5 million to purchase hundreds of Intoxilyzer 8000 machines. The purchase of the machines was controversial, as the State chose to purchase those machines rather than the BAC Datamaster, which was manufactured in Ohio. Adding to the controversy was the fact that the head of the Bureau of Alcohol and Drug Testing (Dean Ward) was close friends with the manufacturer of the Intoxilyzer 8000: CMI. In fact, Dean Ward later retired and went to work for CMI.
As the new machines were rolled out in counties across Ohio, defense lawyers challenged their reliability. In the 2011 case of State v. Gerome, several expert witnesses testified for and against the I-8000. The judge ultimately decided the results of the tests on the I-8000 could be used as evidence, but that evidence could be challenged in various ways. In the wake of Gerome, the attacks on the reliability of the I-8000 continued throughout the state.