Although Ohio courtrooms may not seem as dramatic and intriguing as those on C.S.I., crime laboratory tests are regularly a part of Ohio criminal cases. In Ohio DUI / OVI cases, and in drug-related cases, crime lab technicians use scientific tests to identify drugs. The lab techs write reports about the analyses and sometimes testify at trial about the tests. A recent case in an Ohio appellate court discusses the detailed procedure for using crime lab reports in Ohio DUI / OVI and criminal trials.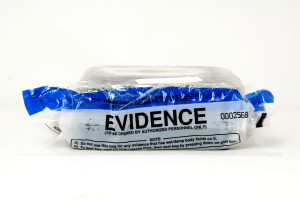 The case is Kettering v. Maston. Maston was pulled over for a questionable marked lanes violation after leaving a known drug house. As one officer was writing a traffic ticket, another officer ran a drug dog around Maston's vehicle. The drug dog alerted, and the officers searched Maston's passenger compartment. The officers seized a container of pills which they suspected were controlled substances and charged Maston with Possessing Controlled Substances.
The officers sent the pills to the crime laboratory at the Ohio Bureau of Criminal Investigations (BCI). A laboratory technician analyzed the pills and wrote a report. The report identified the pills as Alprazolam (Xanax). The report was delivered to the prosecuting attorney.