Most states acknowledge urine testing is not an accurate way to measure blood alcohol concentration, and Ohio is one of the few states which still uses urine alcohol testing for DUI/OVI cases. Ohio law makes urine tests admissible in court so long as law enforcement agencies follow state regulations. Some of those regulations address scientific reliability, and some of those regulations address administrative issues. As a result, urine tests are often inadmissible, not because they are scientifically unreliable, but because the government did not follow its own rules.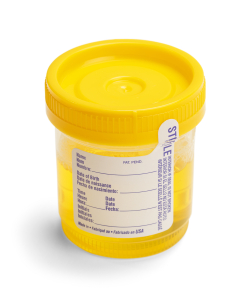 Ohio law makes urine tests admissible in DUI/OVI cases. Ohio Revised Code section 4511.19(D) states urine tests may be admitted as evidence if the urine sample is analyzed in accordance with regulations approved by the Ohio Director Of Health. The regulations approved by the Director Of Health (DOH) are found in chapter 3701-53 of the Ohio Administrative Code.
Some Ohio regulations for urine testing promote reliable test results. For example, the regulations establish what testing methods are acceptable (e.g., gas chromatography and immunoassay) and require confirmatory testing by an additional method. The regulations also require that testing methods have documented sensitivity, specificity, accuracy, precision and linearity.
Some Ohio regulations for urine testing are more administrative in nature. For example, the regulations require that urine specimens are collected in a certain type of container with a certain type of lid. The regulations further require that the container have a label which contains certain information. The regulations also contain requirements for record keeping, laboratory accreditation, and laboratory personnel permits.