An Ohio DUI / OVI sentence has several parts. There is mandatory jail time (or a driver intervention program for a first offense), a mandatory fine, and a mandatory license suspension. For a first offense, the license suspension is a minimum of six months and a maximum of three years, and the judge has discretion to grant or deny limited driving privileges. There are also optional sanctions for a first offense, and one of those sanctions is the use of an ignition interlock device. Proposed legislation in New Jersey would replace mandatory license suspensions with mandatory use of an ignition interlock. Should Ohio consider this change?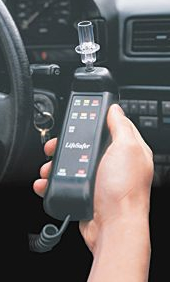 An ignition interlock device (IID) is a mechanism installed in a vehicle that measures the alcohol present on someone's breath. After the IID is installed, the driver will have to blow into the IID before he or she is able to start the engine. The vehicle will not start if the alcohol concentration on that person's breath exceeds a predetermined limit.
In New Jersey, there is opposition to the proposed move from license suspensions to ignition interlock devices. The main argument against the change is that removing the license suspension would remove 'the strongest deterrence to drunken driving'. The deterrent effect of a license suspension is questionable, as thousands of people drive drunk in Ohio every year despite the existing license suspension and despite frequent anti-DUI PR campaigns. In addition, the reality is that losing one's license does not prevent someone from getting into a car and driving again. It is illegal to drive on a suspended license, but that doesn't actually stop a person from driving under suspension.