I'm traveling to another state for a seminar next week. It just so happens the state is Nevada, and the seminar is in Las Vegas. For me, there is no risk of being convicted of DUI in Nevada because the trip is all about education! Sometimes, however, an Ohio driver comes home with the unwanted souvenir of an out-of-state DUI conviction. When it comes to DUI, what happens in Vegas does not stay in Vegas: there are consequences in Ohio for a DUI conviction in another state.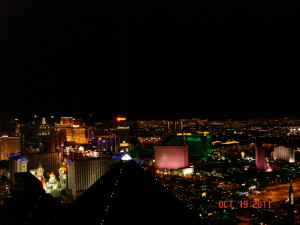 The consequence in Ohio for an out-of-state DUI conviction is suspension of the person's Ohio driver license. Another state cannot suspend an Ohio driver's license. Instead, if that state is part of the Interstate Driver License Compact, that state transmits to the Ohio Bureau of Motor Vehicles (BMV) information that the Ohio driver was convicted of DUI in the other state. The Ohio BMV then takes action against the person's Ohio driver's license according to Ohio law.
Ohio law instructs the Ohio BMV to impose a license suspension on any person who is convicted of DUI in another state. Ohio Revised Code 4510.17 states the suspension shall be a 'Class D' suspension, which means the suspension is six months. When the BMV receives the report from the other state, the BMV sends a notice to the driver indicating his or her driver license will be suspended beginning 21 days after the day the notice was issued.