The last entry in this blog discussed lesson number one for appealing an Ohio Administrative License Suspension (A.L.S.).  The lesson came from a recent appellate case.  That lesson was for defense lawyers, and it was simple:  file the appeal on time.  This entry discusses lesson number two, which also comes from a recent appellate case.  This lesson is for courts, and it is also simple:  follow the law.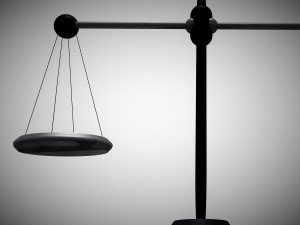 The government cannot take property without due process of law.  Due process of law includes an opportunity to be heard (a hearing) at a meaningful time and in a meaningful manner.  With an A.L.S., the executive branch of government takes property from an individual by suspending the individual's driver's license.  Therefore, the individual is entitled to a meaningful hearing at meaningful time.  The most meaningful time for the hearing would be before the license suspension is imposed.  However, the Ohio Supreme Court held the A.L.S., with a post-suspension hearing, is not unconstitutional.
What keeps the A.L.S. from being unconstitutional is mainly the procedures found in Ohio Revised Code (O.R.C.) section 4511.192.  That statute includes the following requirements:
•    The officer must advise the individual of the consequences of taking or refusing a chemical test, using a form (BMV form 2255).
•    The officer's advice must be witnessed, and the witness must sign the form.
•    The officer must write on the form the officer's reasonable grounds to believe the individual was under the influence.
•    The officer must notify the individual of the suspension and the individual's right to appeal the suspension.
•    The officer must sign the form, and the form must be sworn.
•    The officer must give a sworn copy of the form to the individual.
•    The officer must send copies of the form to the court and the BMV within 48 hours of the individual's arrest.