Most police officers probably do not go to work hoping to witness a suspect provide a urine sample. It's likely not one of those things they go home and share with their family and friends. But it's one of those things Ohio law requires in OVI cases. If a suspect is arrested and asked to provide a urine sample, an Ohio Department of Health regulation states, "The collection of the urine specimen must be witnessed". The precise meaning of "witnessed" was the subject of a recent case in an Ohio court of appeals.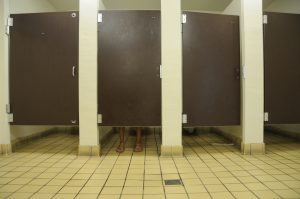 The case is State v. Woltz. The defendant, Woltz, was arrested for OVI and taken to a police station. At the station, Woltz was asked to submit to a urine test, and she consented. The defendant was a female, and the arresting officer was a male. Accordingly, the officer asked a female dispatcher to witness the collection of the urine specimen. The urine specimen was given to the officer and sent to a crime lab. The crime lab analyzed the urine specimen and determined it contained marijuana, cocaine, and MDMA. Woltz was charged with OVI.
The defendant filed a motion to suppress the urine test. At the motion hearing, the female dispatcher did not testify. The officer testified that Woltz and the female dispatcher went into the women's restroom with an empty vial and came out with a vial containing what appeared to be urine. The judge granted the motion to suppress because, without the testimony of the female dispatcher, the prosecution did not prove the urine sample was witnessed and authenticated. The prosecution appealed the judge's ruling to the court of appeals.