I have recently had the privilege of working on OVI cases with attorney Eric Holloway.  In addition to OVI defense, Eric also represents clients in civil rights cases, including cases involving false arrest.  As a follow-up to the last blog entry, 'Uncovering False Arrests In DUI/OVI Cases', I asked Eric to summarize the options of a person falsely arrested for OVI.  Eric agreed to be a guest blogger and prepared the remainder of this article.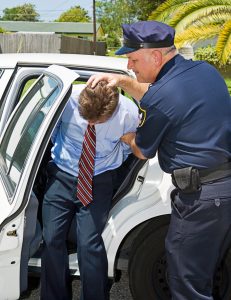 The handcuffs clamp down tight on your wrists; sweat beads up on your forehead.  The police officer just told you, "You're under arrest."
You did nothing wrong, yet you face the full gauntlet of the criminal justice system.  And you just know the police officer had no grounds to arrest you.  In time, the criminal justice system agrees with you.  In time, the charges are dropped or the jury finds you not guilty.  Now what?
You might think of taking the police officer to court as the next step.  While that is an option, another step should be considered first.  Instead of civil damages, think about your pre-arrest record.  It was probably clean – maybe a speeding ticket or two.  But, even though you won the DUI/OVI case, the charge(s) will show up on your criminal record for anyone to see.  That includes any future employers and many others.
Continue Reading