Officer Richard Fiorito was a DUI supercop.  He was honored by Mother's Against Drunk Driving (MADD) for his efforts to combat DUI, and he was named a 'top cop' by the Alliance Against Intoxicated Motorists (AAIM).  According to Inthesetimes.com, Fiorito averaged one DUI arrest each day he worked.  He was like a superhero fighting to keep the Chicago streets safe:  it was almost too good to be true.
Actually, it was too good to be true.  It turns out Fiorito falsely arrested dozens of people for DUI.  A typical scenario would look like this:  Fiorito would stop a driver for a minor traffic violation and administer field sobriety tests.  No matter how well the person performed on the tests, the officer would score them as 'failing'.  He would then arrest them and charge them with DUI.  In court, most people would simply plead guilty at the first court appearance, and others would accept favorable plea bargains rather than go to trial.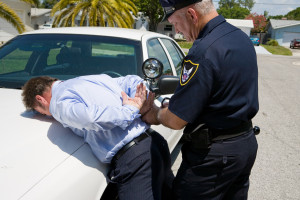 There were a couple exceptions:  Steve Lopez and James Dean, Jr.  Steve Lopez was a commercial driver and had just earned his CDL.  To protect his future career, he could not plead guilty.  James Dean, Jr. had good witnesses to contradict Fiorito's allegations:  other officers.  When Fiorito charged Dean with DUI, Dean had just left the police station where he encountered multiple police officers who did not believe he was under the influence.  Neither Dean nor Lopez was convicted.
Dean and Lopez each filed suit against the city of Chicago for false arrest and malicious prosecution.  They eventually settled with the city for $100,000 each.  The city also agreed to pay legal fees of about $250,000, according to a Chicago Tribune article. *