After years of working as a first officer for a commercial airline, Andrea is finally about to become a captain. To celebrate, she goes to dinner with friends and has a couple drinks. On the way home, she forgets to signal a right turn, and an officer stops her. The officer smells alcohol and has Andrea perform field sobriety tests. The officer says he notices 'clues' on the tests and arrests Andrea for DUI (called OVI in Ohio). As the cuffs go on, all she can think about is what will happen to her pilot's license and her career.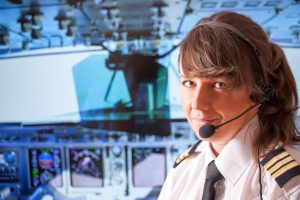 Legal Turbulence For The Pilot And Her Attorney
It seems logical that a pilot's license would only be jeopardized if the pilot is convicted of OVI. What makes sense logically is not always what occurs with the federal government. And it is the federal government, specifically the Federal Aviation Administration (FAA), which has responsibility for pilot ("airman") licenses. The FAA will, in fact, impose sanctions for an OVI conviction. But there are other infractions, not obvious to attorneys, for which pilots could crash and burn.