Texting is arguably more dangerous than drunk driving. According to a study conducted by Car And Driver, a driver's reaction time is worse while texting than while intoxicated. With nearly all drivers in possession of a cell phone, it seems likely many more people are driving while texting than driving while under the influence of alcohol or drugs. For decades, law enforcement has developed methods to detect drunk driving. Officers now need a way to detect texting while driving without violating individuals' right to privacy. Is the new "Textalyzer" the answer?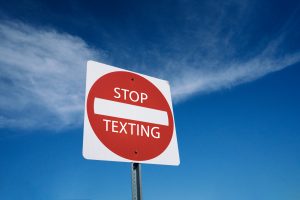 Texting Laws And The Textalyzer
Nearly all states, including Ohio, now have laws prohibiting texting while driving. The state-wide ban in Ohio Revised Code section 4511.204 prohibits operating a motor vehicle 'while using a handheld electronic communications device to write, send, or read a text-based communication'. Another Ohio law, Revised Code section 4511.991, enhances the sentence of a traffic violation if distracted driving is a contributing factor to the commission of the offense. The problem is not prohibiting the conduct with a law: the problem is enforcing the law which prohibits the conduct. To address the difficulty of enforcing these laws, several states are considering laws which permit the use of a device like the Textalyzer.
The manufacturer of the Textalyzer, Cellebrite, says the device will help law enforcement officers prove whether a driver was using a mobile phone while driving. Officers would plug the device into the driver's cell phone and scan the phone for recent activity. The device would tell officers when the phone was used for activities such as texting, Facebook messaging, and web browsing. Because the device can reportedly time-stamp the cell phone activity, officers would be able to determine whether the cell phone use was a factor in an accident or traffic violation.