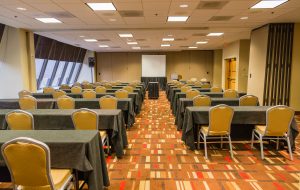 Most people charged with a first-offense DUI (called 'OVI' in Ohio) are not aware of the possible consequences.  When someone in that situation learns the sentence for a first OVI conviction in Ohio includes a mandatory minimum jail term of three days, it can be frightening.  However, judges are authorized to substitute a three-day driver intervention program (DIP) in place of three days in jail.  This article provides details about DIPs in OH.
Sentencing for First-Offense OVI in Ohio
For a first OVI conviction within ten years, Ohio law provides minimum mandatory penalties and maximum possible penalties.  There are three parts to the mandatory sentence:
Jail Term:  3 days to 180 days
License Suspension:  1 year to 3 years
Fine:  $375 to $1,075
In addition to the mandatory parts of the sentence, a judge may impose discretionary penalties.  Those include restricted (yellow) license plates, an ignition interlock device, secure remote alcohol monitoring (SCRAM), substance abuse counseling, and community control (probation) for up to five years.
For the minimum jail term of three days, a court may permit a defendant to complete a driver intervention program.  Ohio Revised Code section 4511.19(G)(1)(a)(i), states that, in lieu of the three-day jail term, a court can "require the offender to attend, for three consecutive days, a drivers' intervention program certified under section 5119.38 of the Revised Code."
It should be kept in mind that a court can sentence a defendant to a jail term of more than three days.  If so, the court can impose a combination of the DIP and actual jail days.  However, if the court only imposes a three-day jail term and authorizes completion of the DIP, the defendant serves no time in jail.
What to Expect at a Driver Intervention Program
In Ohio, driver intervention programs are held at hotels.  Participants typically check-in on a Thursday evening and check-out on Sunday evening.  They are required to stay at the hotel for the entire duration of the program.  During the day on Friday, Saturday, and Sunday, participants engage in lectures and conversations about topics related to drunk driving.
As part of the program, the DIP staff conducts an assessment with each participant to determine whether that participant has a substance abuse disorder and should engage in further substance abuse counseling.  The staff then prepares a DIP completion report.  The report is given to the participant and, with a signed release form, can be faxed to the court and/or the participant's attorney.
The DIP must be certified by the Ohio Department of Mental Health and Addiction Services.  A state-wide list of certified programs can be found on that agency's DIP Directory.  That directory contains program contact information, including links to individual program websites.
The Program Can Be Beneficial
In our practice, we have been told repeatedly by clients the DIP was educational, beneficial, and more interesting than expected.  Like many experiences in life, it is what you make of it.  Completing the program in advance of the OVI case resolution can also be beneficial from a strategic perspective.
For more information about sentencing for Ohio OVI offenses, please see the OVI/DUI Penalties section of the Dominy Law Firm website.