Our firm has historically advised the best way to avoid getting arrested for OVI/DUI is to have a plan in place and to stick to that plan once you've started drinking. For many people, that plan involves having someone else behind the wheel for your trip home, most likely in the form of an UBER, Lyft, or a taxi (remember those?). As more and more people turn to these ride sharing apps, not only for transportation, but as a source of extra money, an important question arises: What happens when the people we rely on to help avoid an OVI/DUI charge get charged with one themselves?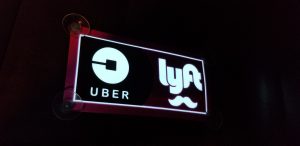 UBER DRIVERS & OVI
UBER runs background checks on all potential drivers, but they are somewhat vague about what could disqualify an applicant. They say "major driving violations" as well as a "recent history of minor driving violations" may disqualify a potential driver. It seems obvious an OVI/DUI would be considered a "major traffic violation". Therefore, as long as an OVI/DUI is on your record, you may be disqualified for driving for UBER. Under Ohio law, OVI/DUI is not expungable, which means it stays on your record forever, permanently disqualifying you from driving for UBER.
What happens if a current UBER driver is charged with OVI/DUI? UBER states pending violations disqualify drivers "unless and until such charges are resolved in a driver'[s]… favor." In most cases, people charged with OVI would consider it a victory to have the charge reduced. For UBER drivers, however, having an OVI reduced to Physical Control or Reckless Operation may still be considered a "major traffic violation", leading to disqualification. For UBER drivers, OVIs may be an all-or-nothing proposition.