When a celebrity is accused of DUI/OVI in Ohio, the celebrity's cruiser video is often on the local news the next day. News outlets obtain cruiser videos by making public records requests with the arresting law enforcement agency. Those public records requests are routinely processed quickly. Sometimes, however, law enforcement agencies decline or delay release of the public records. A recent case decided by the Ohio Supreme Court addresses the details of releasing cruiser videos as public records.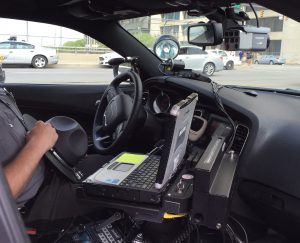 The case is State ex rel Cincinnati Enquirer v. Ohio Department of Public Safety. In that case, two cruisers from the Ohio State Highway Patrol were involved in a pursuit. The pursuit ended with the suspect crashing into a guardrail and being arrested. The suspect was charged with multiple felony offenses, including Fleeing And Eluding and Carrying a Concealed Weapon.
The Cincinnati Enquirer made a public records request for the 'dash cam' video from the two cruisers. The Ohio State Highway Patrol declined to provide the videos, claiming the videos were not subject to public records requests because the videos were confidential law enforcement investigatory records. The Enquirer filed a lawsuit with the Ohio Supreme Court asking the Court to issue a writ of mandamus ordering the Highway Patrol to provide the cruiser videos.