When a machine is given the power to convict a person of a crime, we should be absolutely certain the machine is working properly. In Ohio, machines are used to measure the concentration of alcohol in the breath of drivers. A driver who operates a vehicle with a breath alcohol concentration of .080 or more is guilty of OVI, even if that person's ability to drive was not impaired by the alcohol. As breath-testing machines have that much power, the accuracy and precision of the machines is critical, so they are subjected to a weekly instrument check. A recent case by an Ohio appellate court downplays the importance of those weekly instrument checks.
The case is State v. Hicks. In that case, Hicks was arrested for OVI and taken to a police station for a breath test. The result of the breath test was over .080, so Hicks was charged with OVI 'per se'. The defense lawyer filed a motion to suppress the breath test, and the judge held a hearing on that motion.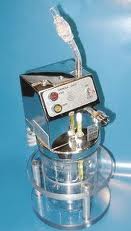 Breath Testing Machines Must 'Pass The Test' Each Week
For a breath test result to be admissible as evidence, the prosecution must prove, among other things, at least two critical facts: (1) the machine was working properly at the time of the defendant's test; and (2) the machine was maintained in substantial compliance with the regulations in the Ohio Administrative Code (OAC).