It Seems Like A Good Defense On Television
Television and movies would have us believe 'circumstantial evidence' is a viable defense in court.  You can picture the dramatic scene in which a defense lawyer tells a prosecutor the prosecutor's case is 'merely circumstantial'.  In a real courtroom, however, there is no defense of 'circumstantial evidence'.  In fact, Ohio OVI convictions are almost always based on circumstantial evidence, as demonstrated by a recent Ohio appellate case.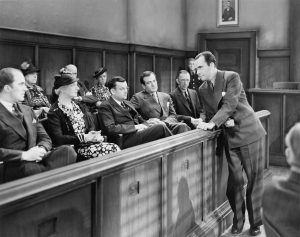 The recent case is State v. Foos.  Foos crashed his car into a concreate barrier wall.  Police officers responded to the accident scene observed that Foos seemed very intoxicated.  The officers smelled the strong odor of alcohol coming from Foos, heard Foos talking with slurred speech, and saw Foos was wearing a wrist band which appeared to be from a bar.  Foos had difficulty balancing, refused to perform field sobriety tests, and declined to take a breath test.
Foos's friends testified that Foos only had one beer while they played pool at the bar, and Foos did not drink any alcohol while they were at the strip club.  A jury found Foos guilty of OVI, and Foos appealed to the Ninth District Court of Appeals.