In Ohio DUI / OVI cases, mandatory minimum penalties are increased based on prior OVI convictions.  One issue faced by Ohio courts is whether a person's OVI adjudication ('conviction') as a juvenile can be used to enhance a subsequent OVI sentence as an adult.  The Ohio Supreme Court recently issued an opinion which settles the issue.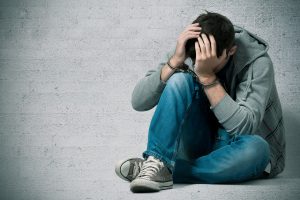 The case of State v. Hand did not involve an OVI, but the decision will apply to OVI convictions.  Hand was convicted of Aggravated Burglary, Aggravated Robbery, Kidnapping and Felonious Assault.  Those offenses are categorized as first degree felonies and second degree felonies.  Ohio Revised Code section 2929.13(F)(6) says the judge must impose a mandatory prison term for first and second degree felonies if the defendant has a prior conviction for a first or second degree felony.  Ohio Revised Code section 2901.08(A) says a juvenile adjudication for a criminal offense or traffic offense is a 'conviction' for purposes of determining the sentence in a later conviction.  Relying on those two Ohio Revised Code sections, the judge imposed a mandatory prison term.
Hand appealed the judge's sentence, and the case was ultimately heard by the Ohio Supreme Court.  The Court noted the juvenile justice system is different than the adult criminal justice system.  Juvenile case dispositions are intended to be "civil and rehabilitative", while adult sentencing is "criminal and punitive".  The court also noted that, while juveniles are afforded most of the same Constitutional rights as adults, there is one right not required in juvenile court proceedings:  trial by jury.