Bad Facts Make Bad Law
If a police officer says a driver was under the influence of a drug, there is no need for testimony from an expert regarding whether the drug actually impairs driving. That is, essentially, the conclusion of the Ohio Supreme Court's decision in State v. Richardson. There is a saying among lawyers: "bad facts make bad law". The precedent created by this case may qualify as 'bad law', and the circumstances of the case definitely qualifiy as 'bad facts'.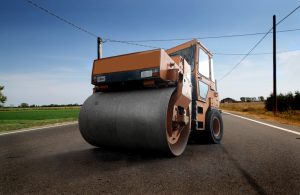 These are the facts. The defendant rear-ended another car and had a child with him in his truck. He then nudged the other car repeatedly because he left his truck in gear. His speech was slurred, he slid out of the truck, he dropped all his cards on the ground, he singed his hair trying to light a cigarette, he 'failed' all the field sobriety tests, and he refused a blood test. The defendant told the officer he was on pain medication and took hydrocodone (at some undetermined time).
The defendant was charged with Child Endangering and felony OVI. This was his second felony OVI. That means, before this incident, he already had four OVI convictions in the last six years or six OVI convictions in the last 20 years. The defendant was convicted, and the case ultimately was heard by the Ohio Supreme Court.