Carrie Underwood's plea, "Jesus, take the wheel" is being replaced with the hands free command, "Siri, take the wheel". According to a recent forecast by Business Insider, there will be 10 million self-driving vehicles on the road by 2020. With that in mind, I have been asked several times, "Are you concerned driverless cars will hurt your business as a DUI lawyer?"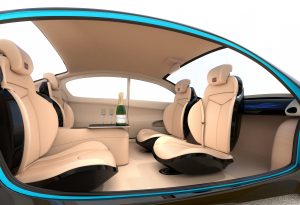 I'm not. First, I do not expect a large number of completely self-driving cars on the road before my career ends. Second, a drunk in a driverless car can still be charged with DUI/OVI in Ohio. Third, if self-driving cars put an end to drunk driving, I will gladly transition to another career.
I do not expect driverless cars to take over the roads during my lifetime. By "driverless", I mean cars which are fully autonomous. There is a distinction between semi-autonomous cars and fully autonomous cars. Semi-autonomous cars have auto-pilot-like features to control steering, accelerating, and braking. Fully autonomous cars transport passengers from one point to another with no intervention from the passengers. There are currently no fully autonomous cars for sale in the United States.