DUI/OVI cases are litigated within a framework of rules. Some of those rules regulate the exchange of evidence between the prosecution and the defense. That exchange of evidence is the 'discovery' process. The rules for discovery are found in state and federal law, and the intricacies of the rules are fleshed-out in court decisions interpreting the rules. A prosecutorial violation of the discovery rules may significantly impact a DUI/OVI case.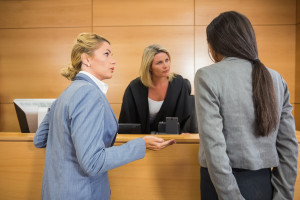 An example of a prosecutorial discovery violation comes from a New Jersey police officer's drunk driving case. In that case, the off-duty officer was charged with driving under the influence after crashing through the wall of a store, according to NJ.com. His attorney requested discovery from the prosecutor, including a copy of the manual for the blood-testing procedure and audio recordings of police communications related to the case.
Seven months after the discovery request was made, the prosecution had not provided the manual or the audio recordings. The defense attorney filed a motion to dismiss the case, and the judge gave the prosecution one month to provide the requested materials. Three months later, the prosecution had not given the materials to the defense attorney, and the judge dismissed the case. Although the case occurred in New Jersey, I would expect a similar result in Ohio.