A smartphone app for breath-alcohol-testing was so promising that all five investors on Shark Tank collaborated on a deal for the first time.  In 2013, Charles Yim went on the show and pitched his app to the Sharks.  The Sharks collectively invested $1 million in Yim's company Breathometer, Inc. for 30% of the company's equity.  Three years later, the company was the subject of an FTC complaint, and the complaint was recently settled.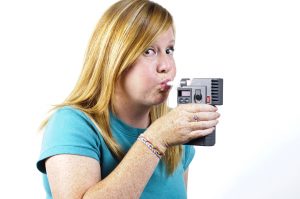 The History-Making Shark Tank Pitch
The pitch to the Sharks sounded great.  People regularly drink alcohol and then drive, and nobody knows when they are over .08.  By downloading the app and plugging in a small piece of hardware to a smartphone audio jack, consumers could blow into the hardware and know their blood alcohol concentration in seconds.  In addition, the app would tell them how much time it would take to sober up, and it could even call a cab with one push of a button.
The Sharks were intrigued.  Yim was asking for one Shark to invest $250,000 for ten percent of the company's equity.  Mark Cuban quickly offered to invest $500,000 for 20% equity.  Yim then invited the other Sharks to join, and they did:  all five of them.  Ultimately, Cuban put up $500,000 for 15%, and the other four Sharks together put up $500,000 for another 15%.