After Tiger Woods' recent DUI arrest, he issued a statement in which he said, "I want the public to know alcohol was not involved.  What happened was an unexpected reaction to prescribed medications."  Prescription medications, as well as non-prescribed drugs, account for an increasing number of DUI/OVI cases in Ohio and throughout the United States.  Tiger's situation very publicly spotlights the complicated problem of drugged driving.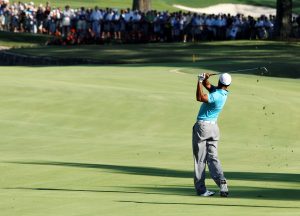 The Effects Of An Unexpected Reaction
At about 3:00 am on Memorial Day, a police officer found Tiger asleep at the wheel of his Mercedes.  The car was parked, partially on the road, and the engine was running.  The officer approached Tiger and woke him.  The officer noticed Tiger was sluggish and observed Tiger's speech was slow and slurred.  When asked where he was going, Tiger said he was coming from L.A. and going to Orange County.  He was actually in Jupiter, Florida.