One of the most frequently asked questions for criminal defense attorneys is about the impact of Miranda warnings. A previous article in this blog explained the holding of the Miranda case. After the publication of that article, the United States Supreme Court decided a Miranda-related case which affects investigations in Ohio DUI/OVI cases.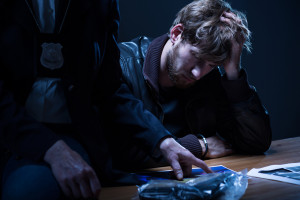 The case of Salinas v. Texas came in a bit under the radar. This Supreme Court decision regarding the protection against self-incrimination did not receive much media attention, and I did not hear it discussed much among lawyers at the courthouses. Although it was not widely publicized, Salinas could have an impact in Ohio DUI/OVI cases.
To understand the significance of Salinas, one must first understand Miranda v. Arizona. The holding of the Miranda case seems to be one of the most misunderstood aspects of American criminal justice. As explained in this blog's 2012 article ("But The Officer Never Read Me My Rights"), the holding of the Miranda case is this: if a suspect is questioned while in custody, the suspect's statements are not admissible in court unless the officer gives Miranda warnings. Another result of Miranda is this: if a suspect chooses to remain silent, the prosecution cannot comment on the defendant's silence at trial.