Mothers Against Drunk Driving (MADD) recently released its "2015 Report To The Nation". The report rates the efforts of each of the 50 states to prevent drunk driving. In the report, MADD uses a five-star system of measures which can be undertaken to prevent drunk driving fatalities. Ohio receives four stars.
1. Ignition Interlock Devices. MADD recommends the use of ignition interlock devices (IID). If a vehicle is equipped with an IID, the driver must blow into the IID before starting the car, and the car will only start if the alcohol concentration in the driver's breath is below a predetermined limit. The MADD report indicates "Ohio has the opportunity to stop drunk driving. In 2014, Annie's Law requiring ignition interlocks for all convicted drunk drivers was introduced. The legislation ran out of time and faced opposition from a fringe group of judges." Although Ohio does not have mandatory ignition interlocks for all convicted drunk drivers, Ohio does use ignition interlock devices in two ways. First, ignition interlock may be required as a condition of limited driving privileges on an Administrative License Suspension, and its use is mandatory on a third or subsequent offense. Second, ignition interlock may be required as part of a defendant's sentence on a first conviction and is a mandatory part of the sentence on a second or subsequent conviction. *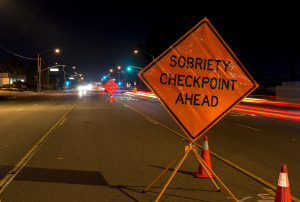 2. License Revocation. MADD endorses the implementation of the administrative license suspension: "a swift punishment for drunk driving through the immediate confiscation of an offender's driver's license by the arresting officer." Ohio imposes immediate administrative license suspensions whenever an OVI suspect refuses a chemical test or submits to a chemical test and produces a result over .08. Administrative license suspensions for a first offender are 90 days (test over limit) or one year (test refusal). For subsequent administrative license suspensions, the duration of the suspension increases, up to five years.
3. Child Endangerment Laws. MADD suggests legislation crating child endangerment laws and views drunk driving with a child passenger as a form of child abuse. Ohio's child endangerment law makes it illegal to operate a vehicle under the influence or over the limit with a child under 18 in the vehicle. That Ohio law is punishable by up to six months in jail and a license suspension for up to one year. If violation of that law results in serious physical harm to the child, or if the offender has a prior OVI conviction, violation of the law is a felony.