Clean hands is an obsession for some people.  In addition to frequent hand-washing, many people also use alcohol-based hand sanitizers. Aside from the potential issues with dry skin and weakened immune system (not to mention OCD!), use of hand sanitizers can also affect the results of a breath alcohol test.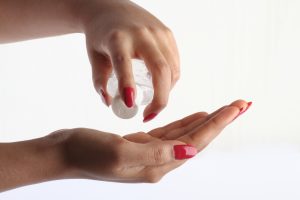 The impact of hand sanitizers on breath testing was the subject of a recent article in the Journal Of Forensic Sciences. A previous study concluded the absorption of alcohol from hand sanitizers has virtually no effect on blood alcohol concentration. The current study answered a different question: what if the hand sanitizer is on the hands of the breath test operator?
To answer the question, the researchers had breath test operators apply hand sanitizer, rub their hands until dry, and then administer breath tests to subjects who had consumed no alcohol. Part of administering the breath test is removing the disposable mouthpiece from its package and inserting it in the breath tube for the test.