I recently went on a whale-watching trip in Mexico. Wherever I went, there was no shortage of tequila and cervezas. There was also no shortage of people driving cars. That prompted me to wonder how the drunk driving laws in Mexico compare to those in Ohio. It appears there are some similarities and some differences.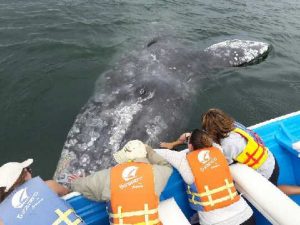 'Legal Limit' For Blood Alcohol Concentration
One similarity between the laws in Mexico and Ohio is the 'legal limit': the blood alcohol concentration at which driving is 'per se' illegal. The national limit in Mexico is .08:  the same as Ohio.
Many states in Mexico have created their own limits, and most of them are lower than .08. For example, the states of Chiapas, Hidalgo and Veracruz all have limits of .04. We stayed in the state of Baja California Sur, which has a 'per se' limit of .08. Interestingly, I asked a few different locals about drunk driving, and none of them knew the 'limite legal'.