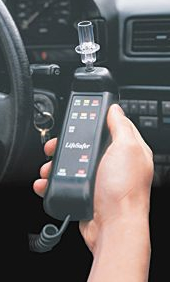 A few days ago, the state of Ohio began imposing increased penalties for DUI (known in Ohio as OVI). The increased penalties are part of House Bill 388, commonly known as "Annie's Law"*. The legislation is not really one law but a revision of nearly 20 statutes and creation of one new one. Effective April 6, 2017, "Annie's Law" provides for longer driver license suspensions, encourages increased use of ignition interlock devices, and results in more defendants being punished as 'repeat offenders'.
Ohio DUI / OVI Driver License Suspensions Just Got Longer
If a person pleads guilty to OVI or is found guilty of OVI, the court must impose a driver license suspension. The length of the license suspension is chosen by the judge from a range mandated by legislation. The range mandated by legislation increased with Annie's Law. The following table summarizes license suspension lengths for Ohio OVI convictions:
| | | |
| --- | --- | --- |
| Offense in ten years | Old license suspension | New license suspension |
| First | 6 months to 3 years | 1 year to 3 years |
| Second | 1 year to 5 years | 1 year to 7 years |
| Third | 2 years to 10 years | 2 years to 12 years |
| Fourth or Fifth | 3 years to life | 3 years to life |
Most individuals charged with OVI are 'first time offenders', so the feature of the new law with the biggest impact is the increase in the minimum mandatory driver license suspension for a first offense. As the table above indicates, the minimum suspension was previously six months but is now one year.
Ignition Interlock Devices Are Strongly Encouraged
One aspect of the new law incentivizes the use of ignition interlock devices. An ignition interlock device requires a driver to blow into a tube, alcohol free, for the vehicle to start and remain running. Although the law does not require defendant's to use ignition interlock devices, it gives strong incentives to do so.
Historically, the scope of driving privileges granted during OVI license suspensions has been limited. Annie's Law provides an option for a 'first time offender' to obtain 'unlimited driving privileges' if the offender uses an ignition interlock device. The law also authorizes judges to reduce the length of the license suspension by up to half of the suspension period. In addition, the law requires judges to suspend any jail term imposed for the OVI. That means a 'first time offender' granted unlimited driving privileges with ignition interlock could serve a six-month license suspension rather than the minimum mandatory one-year suspension and would serve no jail term.
Choosing the option of unlimited driving privileges has a possible downside. If the first time offender violates a term or condition of the court order granting unlimited driving privileges, the offender will be sanctioned. The sanctions are somewhat ambiguous, but it appears a violation of the order will result in a jail sentence, a longer license suspension and use of a SCRAM (secure remote alcohol monitoring) device.
Ohio Will Have More Drivers Charged As 'Repeat Offenders'
If a person is convicted of OVI, the minimum mandatory sentence is enhanced if that person has a prior OVI conviction within the 'lookback period'. For example, a first OVI conviction carries a minimum mandatory jail sentence of three days, while a second OVI conviction within the lookback period carries a minimum mandatory jail sentence of ten days. Annie's Law changed the lookback period from six years to ten years. The increased lookback period also applies to charges of Boating Under the Influence (BUI), Vehicular Homicide and Vehicular Assault.
Annie's Law has the objective of decreasing the number of drunk drivers on Ohio roads. That is an objective with which nobody can disagree. The law had the support of M.A.D.D. and ignition interlock providers, but getting the law to pass was nevertheless challenging. The challenge will now be for courts to implement the law, which contains some nuanced ambiguities.
*The law is named for Annie Rooney, who was killed by a drunk driver in 2013. The drunk driver reportedly had multiple OVI convictions. Annie was an attorney in Chillicothe, Ohio and a member of the Ohio Association of Criminal Defense Lawyers (OACDL). More information about Annie and Annie's Law is available at annierooney.com.